This article was last updated January 2021.
If your school has registered for Life Skills GO, you should have received an invitation to join in your inbox. If you are instead an individual user, you may purchase a subscription plan from our online store.
Finishing account setup
Once you have successfully logged in, you will need to accept the Terms and Conditions before using Life Skills GO. Simply scroll down to read all of the Terms and Conditions, and if you agree, press the Agree and Continue button.
After agreeing to the Terms and Conditions, an account setup guide will appear. You can Save and Exit the setup at anytime. If you do so, a Complete Setup button will be available on your teacher dashboard, which can be used to comeback at any time.
Creating a new class
To create a new class, simply enter a class name and click Create Class.

Adding Students
Students can be added to a class in several ways:
Students already in your school's Life Skills GO student database can be added to your class manually by click the plus button next to the student's name.
The list of students can be filtered by name and grade by using the search bar above the list of students.
To remove students from your class select the minus button next to the students name.
Upload an excel spreadsheet with student names and grades to automatically add them to your class. This can be done by either dragging the file into the upload box, or clicking on the upload box and selecting the file on your computer.
Manually enter a student's name in the Search or Create box and select their grade from the dropdown menu. The Create Student button can be used to add this new student to your class.



Once you are happy with your setup, click Next to continue.
Printing student login details
After adding students to your class, you are able to print student login details in the form of login cards, or QR codes. Click the appropriate button and wait for your download to be available. You may continue to use the platform while you wait. Click Next to continue.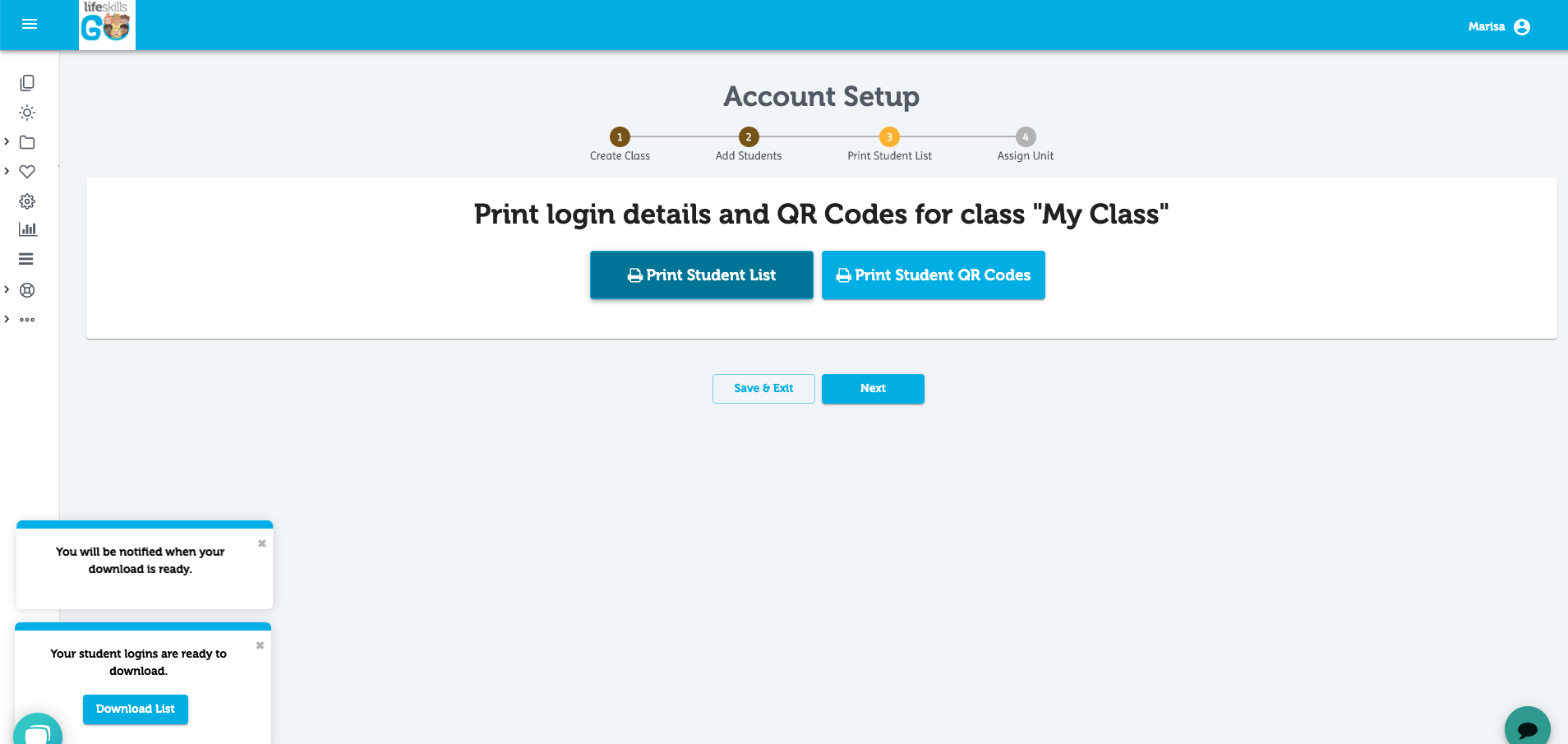 Assigning a unit of work
Select a pre-built unit of work recommended by Life Skills GO, or your school administrators. Use the Curriculum Info button to access a list of lessons and their outcomes for each unit. The day selectors underneath each unit can be used to automatically calculate the days to run lessons across the term. When you have picked a unit, use the Assign Unit button to complete the setup.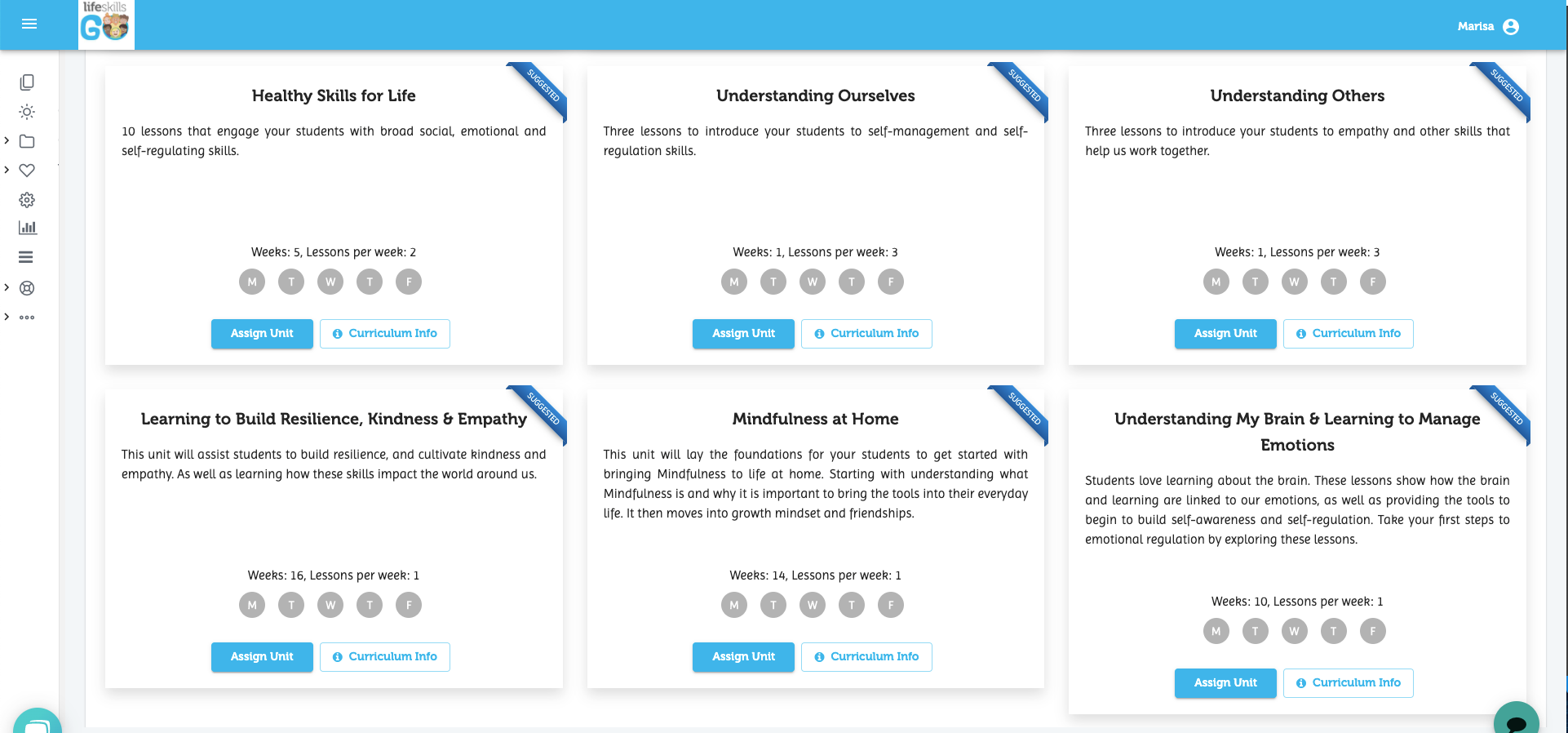 Congratulations! You have completed your Life Skills GO account setup, and are ready to run your first lesson.