Common problems with accessing resources and how to solve them.
Pop up blocked
If you are unable to access the printable resources, you may have pop ups blocked.To allow pop ups from
teacher.lifeskillsgo.com
in Chrome:
Click on the resource that you want to view.
Navigate to the right hand side of the address bar and click on the pop up button.
To always allow pop ups from this site, select the option to 'always allow pop-ups and redirects from https://teacher.lifeskillsgo.com/
Click done
For more information about pop ups in chrome click
here
.
Free Trial users
If you are still on a free trial of the Life Skills GO platform, you will not have access to every resource we have available. Resources that are not available to free trial users will have an 'Upgrade' banner across each icon. Clicking on any of these 'Upgrade' icons will take you to the Life Skills GO shop where you can purchase one of our subscriptions.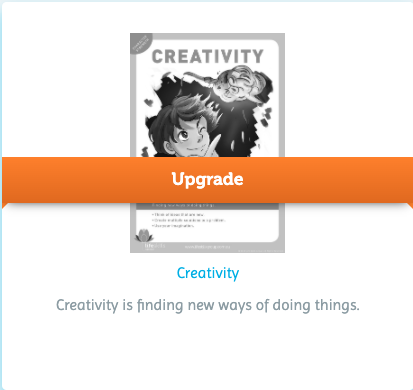 Timed out session
If you have been logged in to the resources section of Life Skills GO for an extended period of time, you may be unable to view our resources. For security reasons, we have limited the amount of time you are able to access these resources from the moment you click on the printable resources icon. If your session has timed out, you will need to reload the page, and if prompted, login again to access these resources.