Printing resource cards full page and on both sides of the page.
From the dashboard, open the side menu and select any of the categories under Printables.
When you click on any of the cards, a PDF copy of the resource will open in a new tab. Some browsers may automatically download the PDF for you.
When the file opens in a new tab click on the Print Icon (which is usually in the top right corner).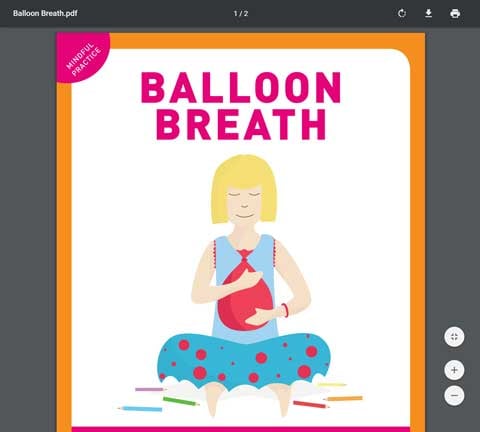 If the file was instead downloaded on your device, use any PDF Reader to print. You can also use a keyboard shortcut on most application windows : "ctrl + p" for Windows, or "cmd+ p" for Mac.
Depending on your device you will have to adjust the settings before printing.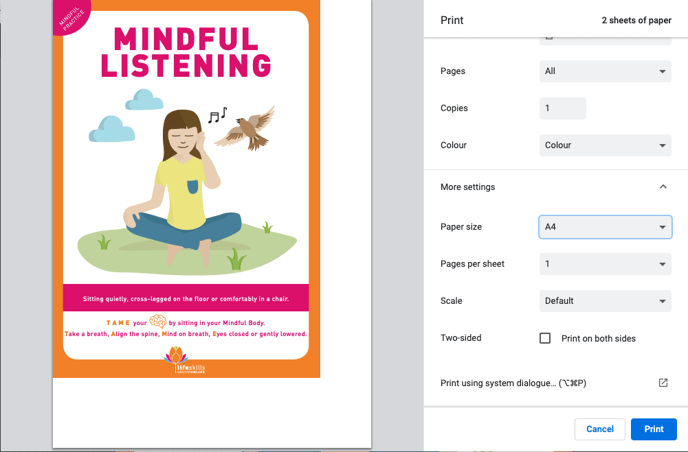 Example in Chrome (recommended browser)
Expand the More settings section.
Adjust the page size to suit your needs.
On the Scale options choose Fit to printable area.
If your printer supports printing on both sides, choose the Two-sided option.

For other browsers and systems, similar settings should be available while printing.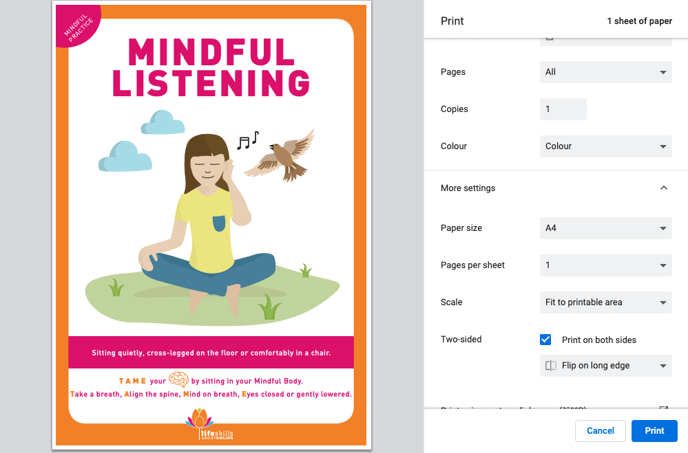 Then finally click Print.