Simple class management in Life Skills GO.
This article was last updated January 2021.
Once created a class can be edited or removed on the dashboard.

To edit a class' details
Click the Edit Class button to display the class details. These can be changed and saved with the Update Details button.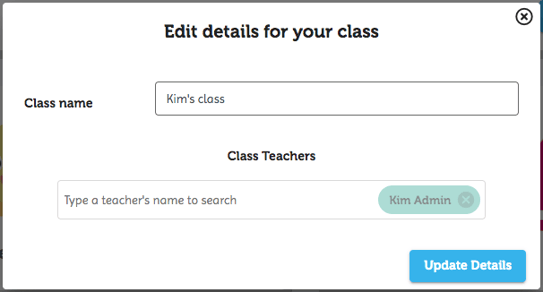 To remove a class
Click the Bin icon on the dashboard with the appropriate class selected. You will be asked to confirm this action.

Please note: Deleting a class is permanent, however existing students will remain active within your school.